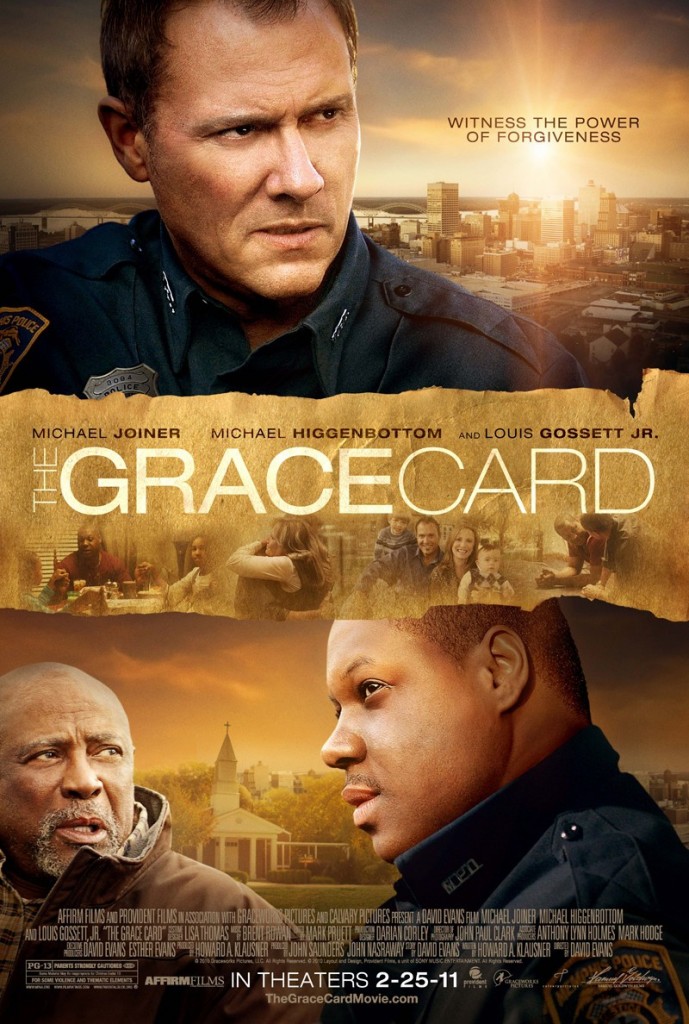 Hvis du er interessert i å se en film som er dyp nok til å påvirke ditt liv, så er dette en film du ikke bør gå glipp av. The Grace Card handler om politibetjenten Mac McDonald, som mister sin sønn i en tragisk bilulykke. Fra det øyeblikket går livet hans langsomt nedover.
Etterhvert blir han satt i sammen med politibetjent Mac. Han arbeider kun som politimann for dekke livsopphold og regninger. Hans store drøm er å en gang kunne leve som pastor på fulltid.
Når tragedien rammer dem begge, så oppdager de at det er en grunn til at de ble satt i sammen. The Grace Card er en fin film som handler om tilgivelse, nåde.
The Grace Card: «I promise to pray for you every day, ask your forgiveness, grant you the same, and always be your friend».